Backend - PAVICS Node¶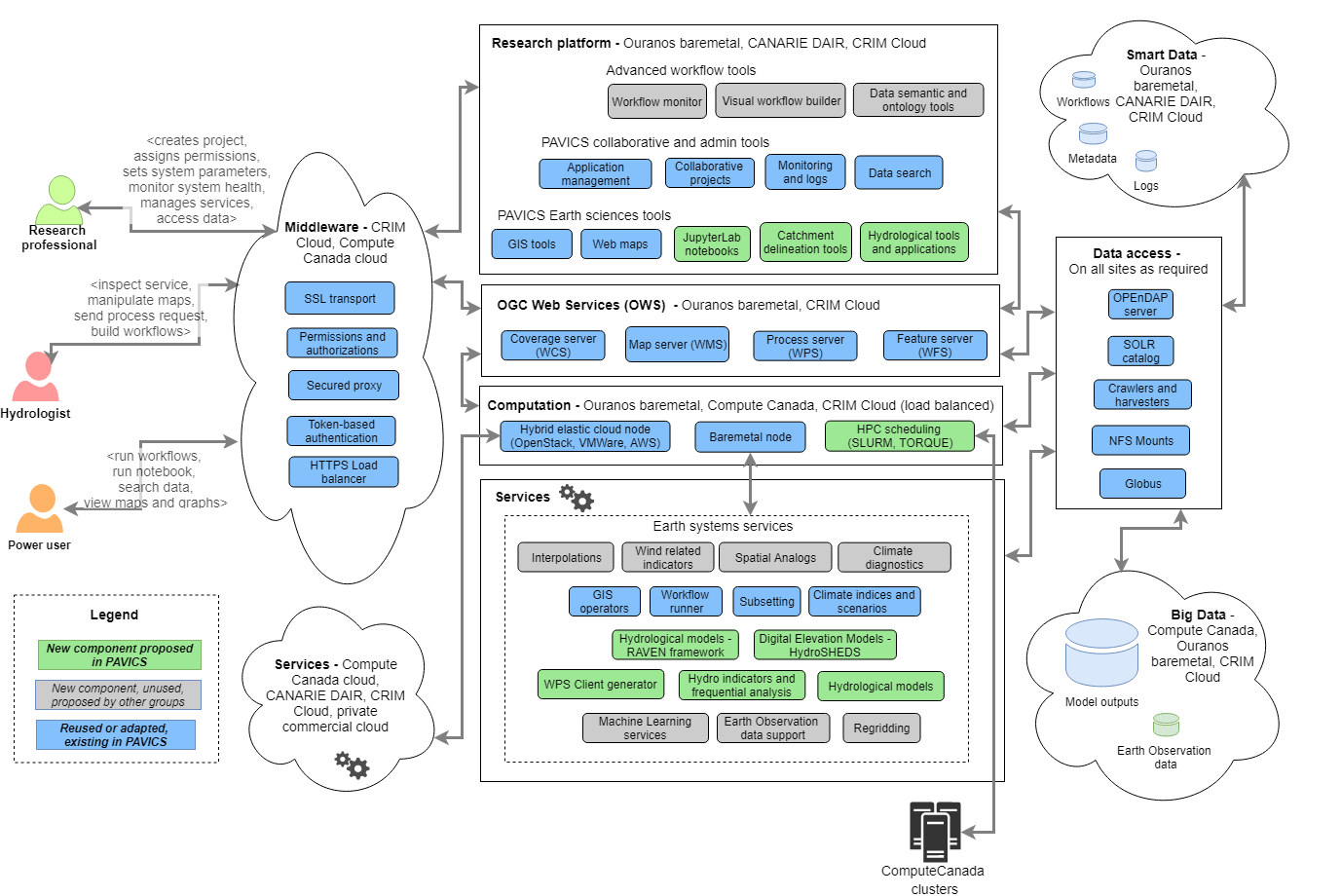 PAVICS nodes are data, compute and index endpoints accessed through the PAVICS platform or external clients. The Node service is the backend that provides data storage, metadata harvesting, indexation and discovery of local and federated data, user authentication and authorization, server registration and management. The node service is therefore composed of several services that are briefly described below, accompanied by links to the full documentation of each individual building block.
The backend of PAVICS-SDI is built entirely with Free and Open Source Software. All of the backend projects (source code and documentation) are open to be inspected, built upon, or contributed to.